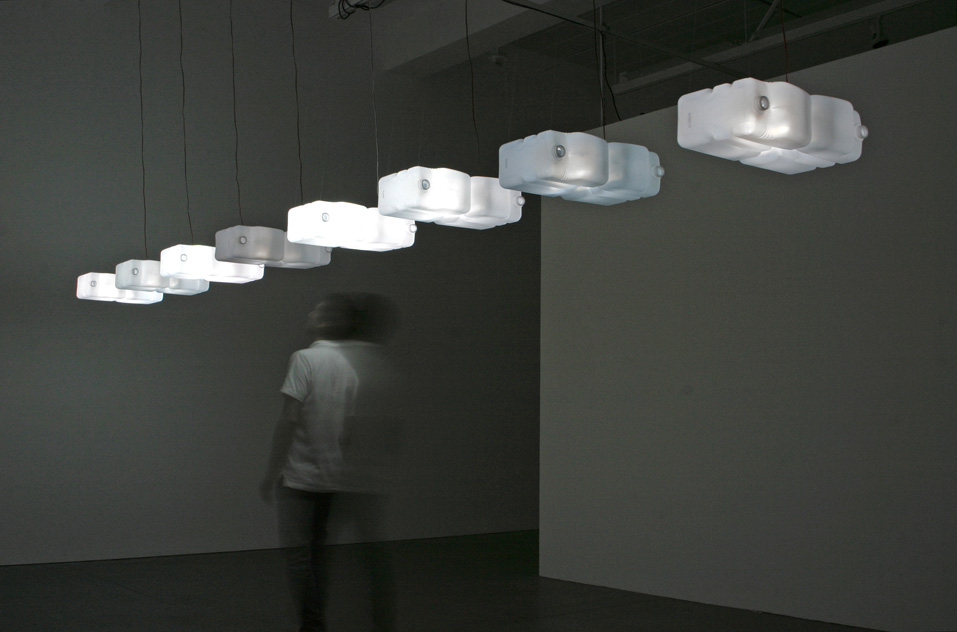 Water Clouds Of Light
October 2008
UCLA Design | Media Arts

Showings:
Phantom Galleries LA, Let There Be Light,
Long Beach, 2009
Autumn Lights, Pershing Square, Los Angeles, 2009


Discarded water jugs are re-contextualized into a light installation. What was previously substantial and heavy now floats and 'breathes' with light.
The translucent jugs are augmented by white LEDs, which are programmed to illuminate in a random and lifelike manner.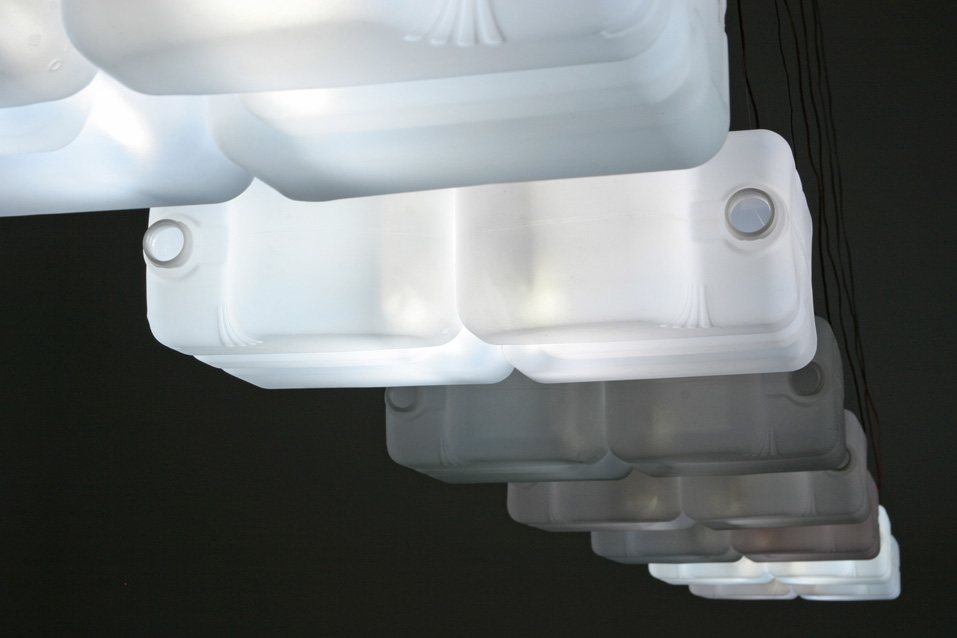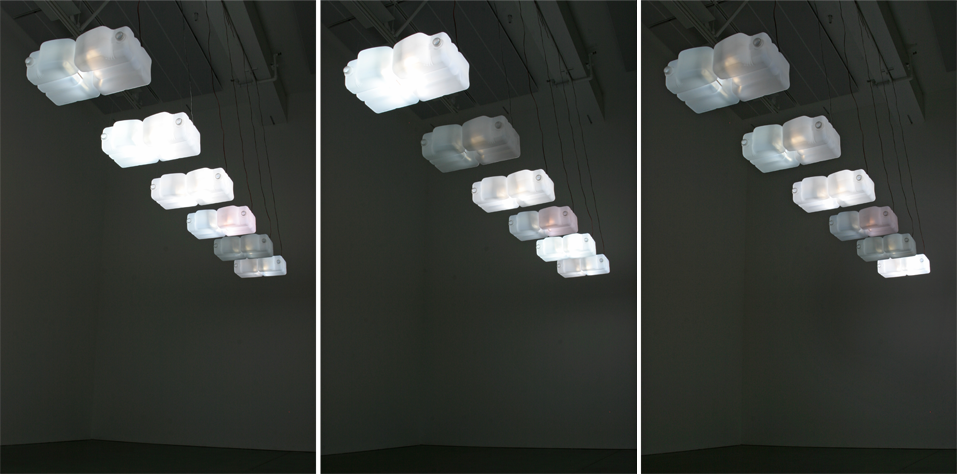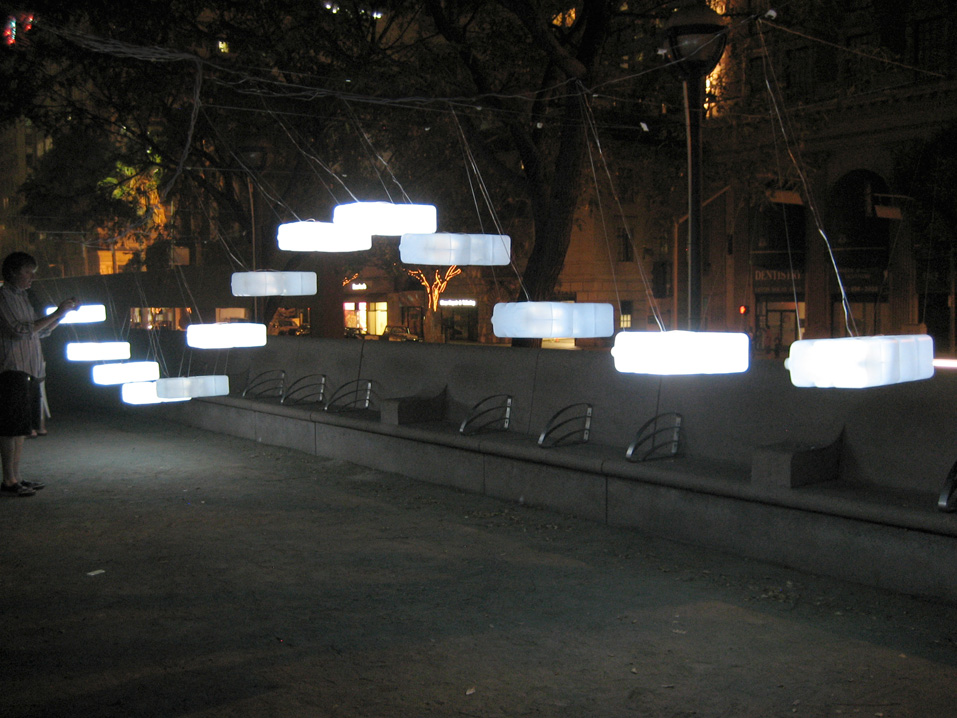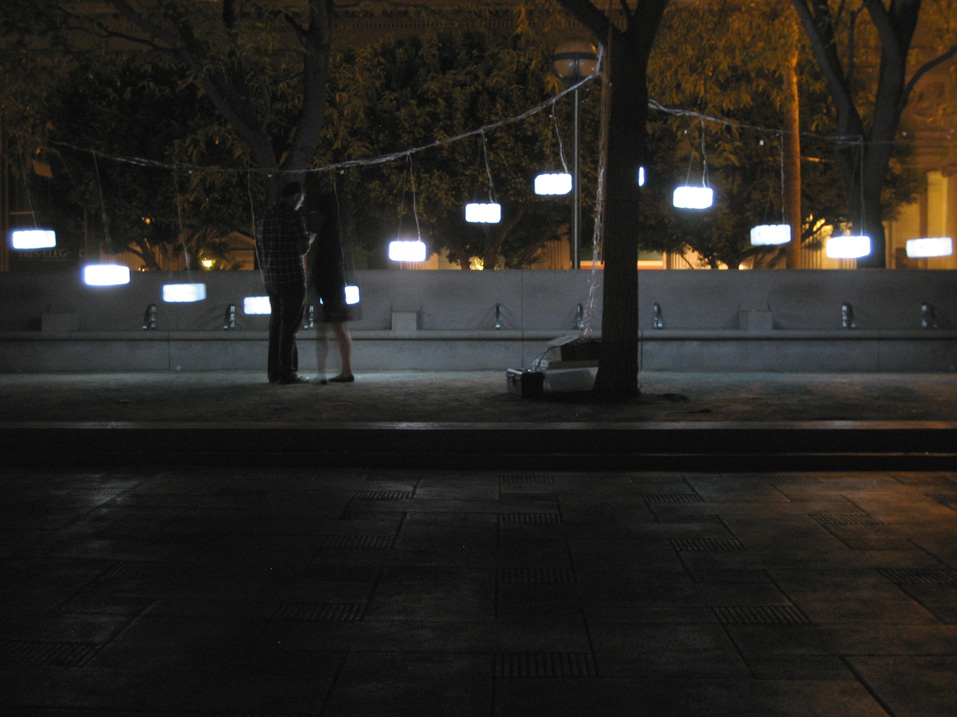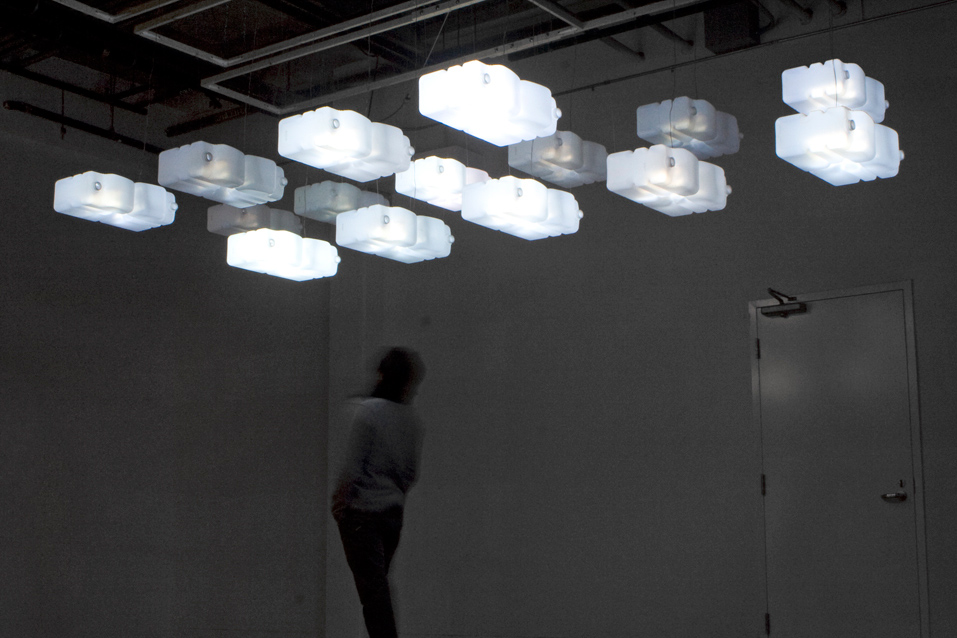 This work is licensed under a
Creative Commons
Attribution-NonCommercial-NoDerivs 3.0 Unported License
.