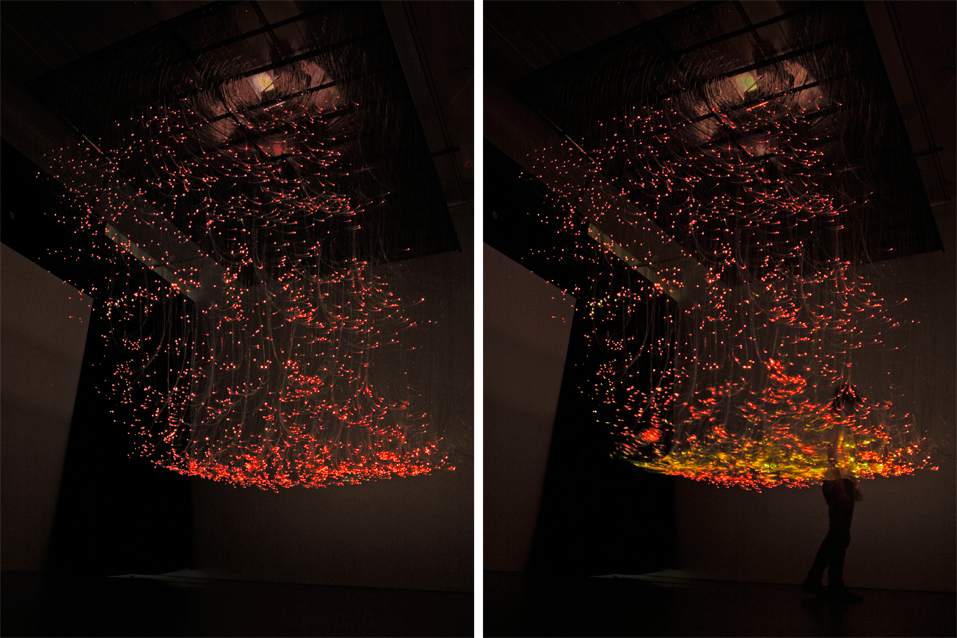 Animate Field
May 2009
UCLA Design | Media Arts

Showings:
Saint-Ex – Culture Numérique
Expo Collective, Reims, France, 2022
Mundaneum, Mapping Knowledge
Mons, Belgium, 2015-2016
La Gaîté Lyrique, Capitaine Future et le Voyage Extraordinaire, Paris, 2014

LA Mart, In The Dark, Los Angeles, 2012

Animate Field presents a cloud of hanging fiber-optic filaments which form a volumetric mass for participants to physically enter and move through.
The red lit endpoints of the filaments are activated at the participants' location in the field. As they wade through the thicket of filaments, they creates trails of yellow light which persist as a kind of temporal residue, leaving ghostly memories of their traveled paths.
The hanging fibers delicately graze the skin of the participants, whose physical presence in turn causes ripples and waves throughout the mass of filaments.
The field of lights in Animate Field constitutes a type of mediated architectural 'skin', but unlike most applications of this concept, this skin takes on volumetric dimensions and makes direct contact with the body.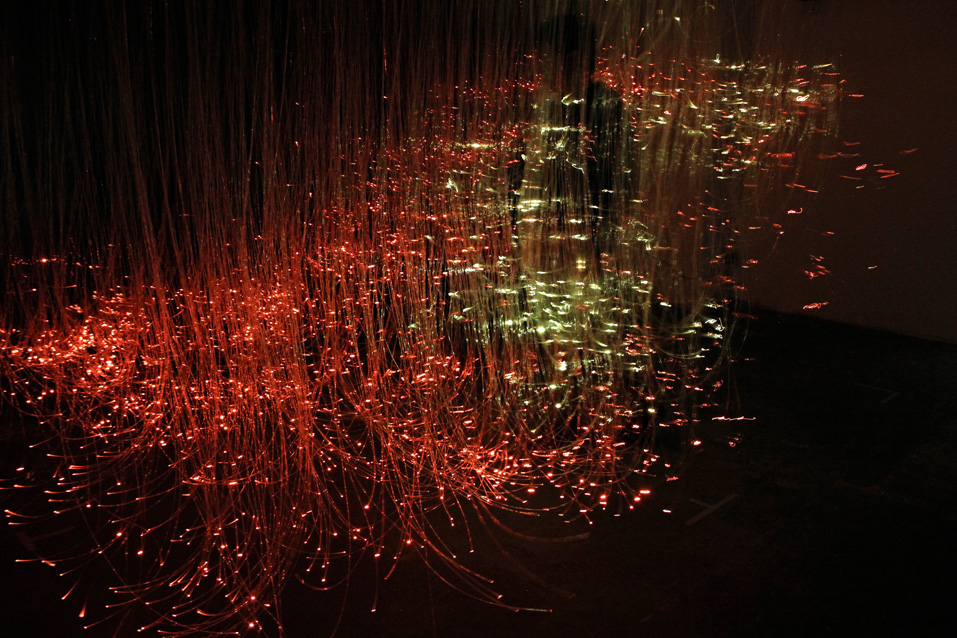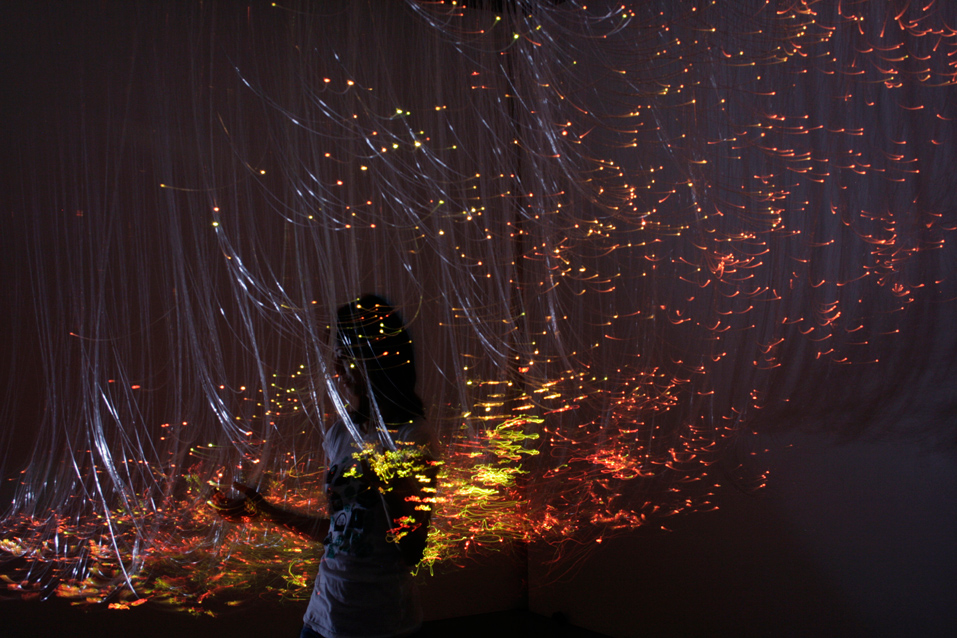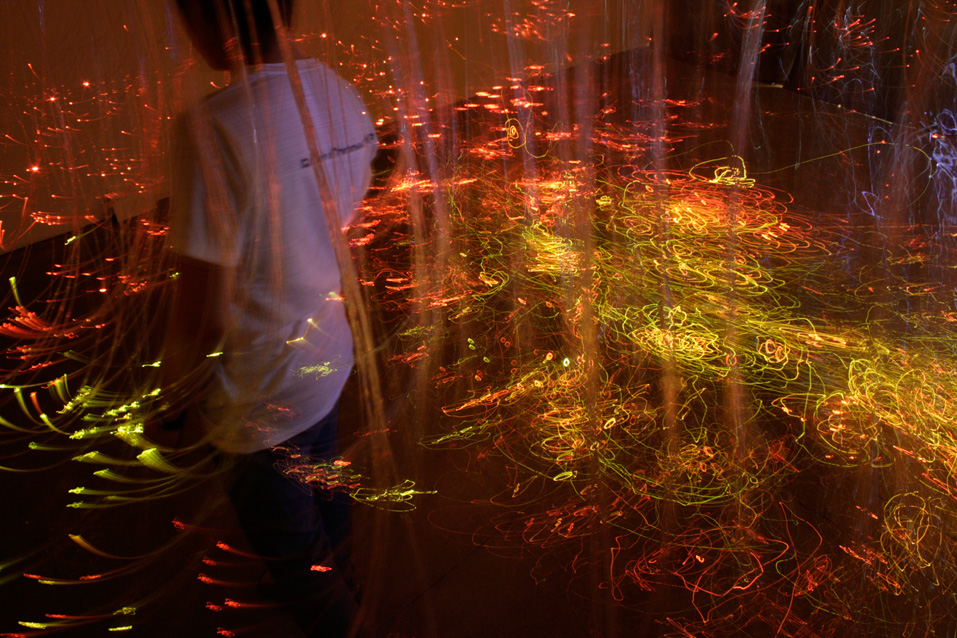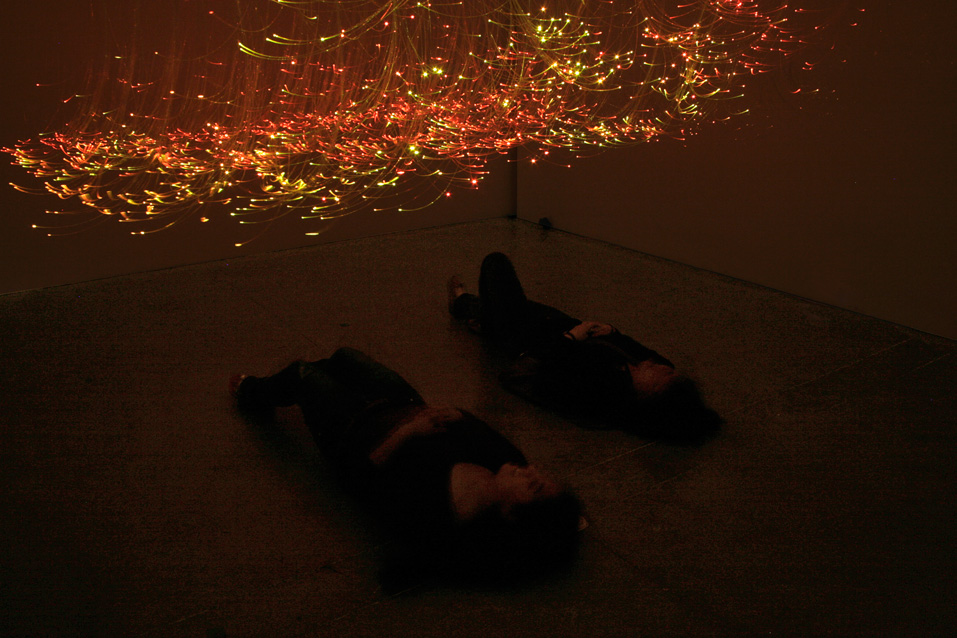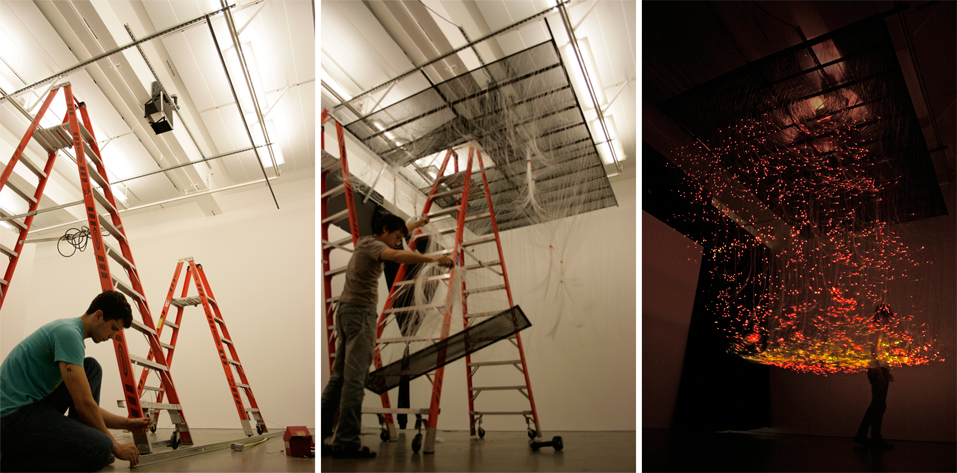 This work is licensed under a
Creative Commons
Attribution-NonCommercial-NoDerivs 3.0 Unported License
.